School Counselor (A-Ca),
PLUS (Peer Leaders Uniting Students) Team Advisor + Link Crew Advisor


Direct Line: (760) 290-2749
Counseling Office Main Line: (760) 290-2740
E-mail: cherryl.baker@smusd.org
Fax: (760) 290-2685
MHHS PLUS (Peer Leaders Uniting Students) Program:
"Mission Hills High School Counseling"
A little bit about me...
I am first a wife and a mother. As much as I love the students and people I work with, I also love coming home and being with my family, going to the park, playing games at home, and having fun, quality family time.
My parents are immigrants from the Philippines and my father was in the U.S.Navy. I am the youngest of three girls.
I love my two older sisters and my two nieces (and their families) very much!
Growing up in a military family, we had to move every three years.
I have lived in such places as San Diego, Hawaii, Spain, and Japan.
I am the first in my family to attend and graduate from college.
I met my wonderful husband Andy when we both worked at San Marcos High School. We were both on the Design Team for MHHS and were founding staff members at MHHS. He taught math, jazz band, coached swimming and water polo, was team leader for the math department, he was Teacher of the Year for MHHS, and is just an overall awesome person! Now my husband is an Assistant Principal at Woodland Park Middle School. We have a beautiful son. I love my family and I also love my Grizzly family!
I love living in San Marcos, I love being a school counselor and I love working at Mission Hills!
Ten Random Facts About Me:
1. I collect giraffes, but not real ones. (There's a story behind this one. Just ask me and I'll sit down and share it with you some time.)
2. I like Hello Kitty. No deep story here. I just grew up with pencil cases, smelly erasers that I would never use, and other cute Sanrio stuff, and it just makes me happy.
3. I laugh really hard at least once a day.
4. I love Disneyland.
5. I still like to buy CD's and read the liner notes and see the artwork. My favorite part of the liner notes is when the artists thank the people who are special to them.
6. When I watch movies, I like to stay and read all the credits and I hope there's a little bit more of the movie at the end.
7. I am 1/2 Filipina, 1/4 Chinese, and 1/4 Spanish. I can understand some Tagalog and a lot of Spanish, but speaking those languages....not so much.
8. I recycle.
9. My favorite food is any Filipino food my mom makes. Yum!
10. I've been a high school counselor since 1998, and I'm still learning, growing,and loving this profession more every day.
Below is a bit more about my educational background, work experience, professional memberships, and community involvement.
It is truly an honor to work with students.
Every day I appreciate working with such great people at MHHS.
We are one big Grizzly family!
Go Grizzlies!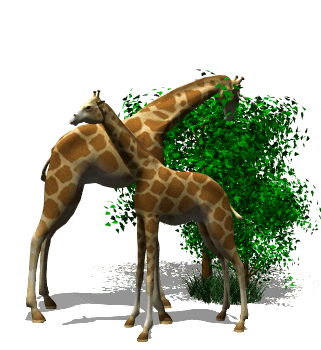 A message to students:
When in doubt, be honest.
And finally, be kind to your school counselor!
A couple of my favorite quotations are
:
The worst loneliness is not to be comfortable with yourself.
--Mark Twain


Self-trust is the first secret of happiness.
--Ralph Waldo Emerson
My College Search Process Philosophy
Who you are and what you do in college is a better predictor of future success and happiness than where you go to college.
Successful people come from every school in the country. A great school will never make an average person excel; a great person will excel at any college. In short, college does not make the person.
College is a match to be made, not a prize to be won.
Education
·
M.S. in Counseling and PPS (Pupil Personnel Services) Credential from San Diego State University (SDSU)
o
SDSU School Counseling Student of the Year
o
Completed the Community-Based Block (CBB) Program
·
B.A. in Psychology, with a Specialization in Education, from the University of California, Los Angeles (UCLA)
o
UCLA Resident Assistant of the Year
Employment History
·
Mission Hills High School
o
Member of the MHHS Design Team and
Founding Staff Member
o
Counseling Department Team Leader (2005-2012)
o
Founder and Advisor to the MHHS

Peer Leaders Uniting Students (PLUS) Program, the first high school in San Diego County to have the PLUS Program, and also helped start the MHHS Link Crew, currently one of the Link Crew Advisors. Founder and Peer Trainer Coordinator for the Anti-Defamation League's A World of Difference Institute Peer Training Program.
o
December 2004, Staff Member of the Month
o
Brought the Challenge Day program to SMHS, the first school in San Diego County to host a Challenge Day
o
School Board Recognition for Exceptional Service
o
Ins
tructor for Counseling 110:
College Success Skills
·
San Diego State University (SDSU)
o
College of Education's Department of Counseling and School Psychology Instructor for
School Counseling Practicum Students and School Counselor Trainees' Fieldwork Supervisor
·
University of California, San Diego (UCSD)
o
External Reader for UC San Diego Admissions
·
Jefferson High School
(Daly City/San Francisco Bay Area)
History of Professional Memberships and Community Involvement
· American School Counselor Association
· California Association for School Counselors, Founding Member of the San Diego Chapter
· San Marcos Educators' Association, Executive Board Member
· Western Association of College Admission Counseling (WACAC)
· San Diego Asian Film Festival, Staff Member/Community Outreach Coordinator
· Organization for Chinese Americans, Board Member
· UCLA Alumni Association
· SDSU Alumni Association